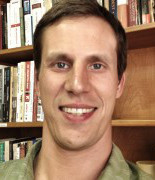 Pastor Matt Johnson grew up in the Northwest, and studied theology at Regent College in Vancouver, BC., where he met his wife, Sonja Soderlund. After serving in youth ministry, college ministry, and children's ministry (in that order), his first seven years as a pastor were spent in Minneapolis, MN. He and his wife, Sonja Soderlund are very grateful for their two boys who fill their lives with joy and exhaustion. They moved to McMinnville in July of 2014.
---
To contact Matt Johnson, Pastor and Head of Staff
please use the form below.
Or call:
(503) 472-6256